With us as your managed services partner, we become your company's technology ambassador. Our team takes all of those frustrating, annoying IT issues off your plate while working with your business 24/7. Your goals are our goals, and we transform your technological infrastructure into a massive advantage instead of a nonstop hassle. Brace yourself if this sounds too good to be true because we're just getting started.
WHY A MANAGED SERVICE PARTNERSHIP MAKES SENSE
You don't have time for lackluster IT support
We believe your company's success should never be hindered by technology. So, we take a proactive approach to IT management to ensure you're always ready to push your company forward.
Slow response times
Insufficient or no communication
The same issues constantly occur
Problems take days or weeks to get fixed
You troubleshoot issues yourself
Missed appointment times
System maintenance or backups are not consistent
Depending on your current IT provider,
these issues may sound too familiar
OUR WORK AS YOUR MANAGED
SERVICES PARTNER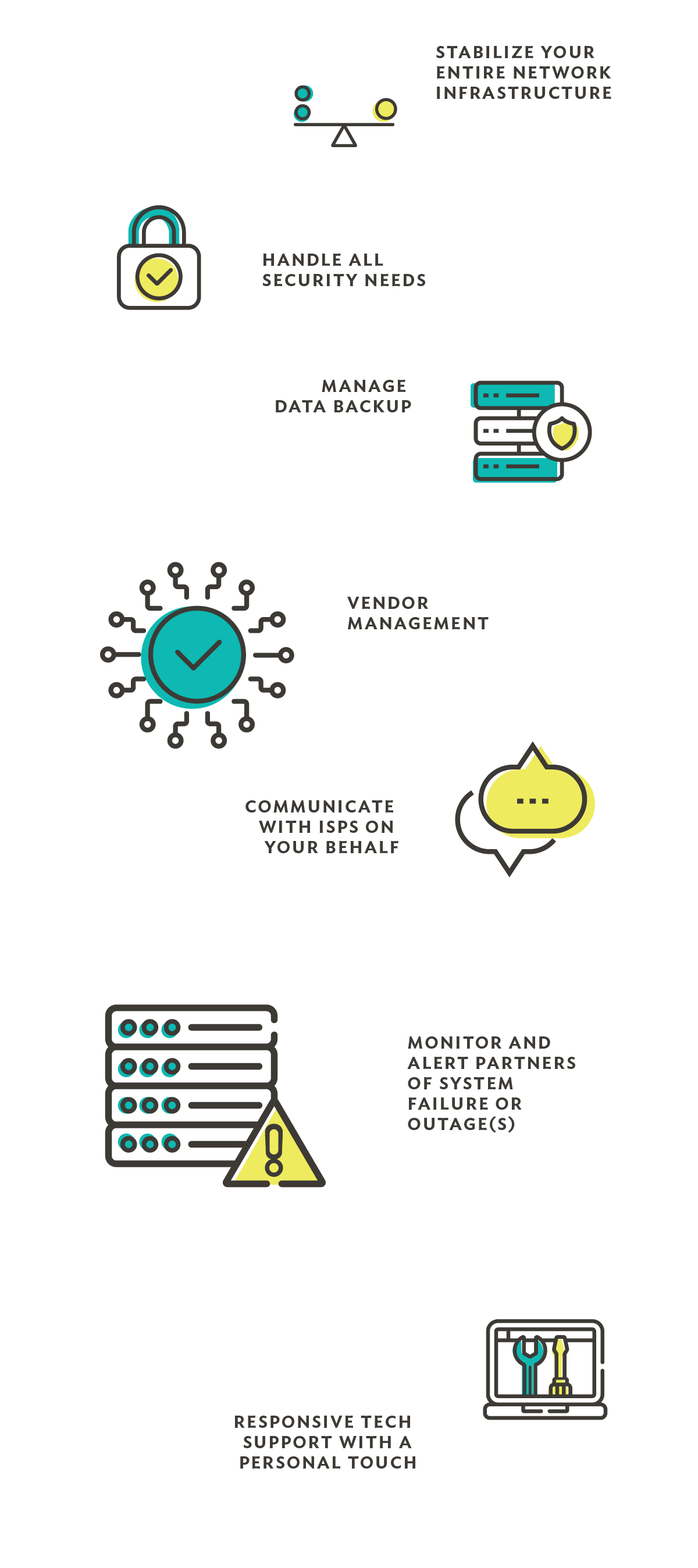 OUR WORK AS YOUR MANAGED
SERVICES PARTNER
HOW OUR PARTNERSHIP WORKS
1. IDENTIFY NEEDS
Our first step is identifying your current setup and immediate needs. We need to see what you're working with and how we can help.
2. PROVIDE SUPPORT
As the ball really gets rolling, our team provides technical support and addresses tickets as submitted. Now is the time where we prove you made the best decision of your life.
3. THE RESULTS
 Now it's time to relax and watch your company grow knowing that all of your IT needs are handled.
Interested in becoming a partner?
Fill out the form below so we can get a sense of your IT needs